Overview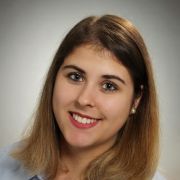 Lisa Leitner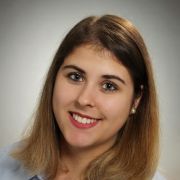 Faculty of Biology, Chemistry & Earth Sciences
Macromolecular Chemistry II
---
Bachelor of Science, Universität Bayreuth (2018)
Title of Bachelor thesis: Synthese eines Glycopolymers mittels RAFT-Polymerisation (Prof. Dr. Greiner)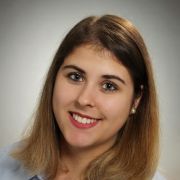 Faculty of Biology, Chemistry & Earth Sciences
Macromolecular Chemistry II
---
Research interests:
Microplastics

Block copolymer synthesis

Biobased polymers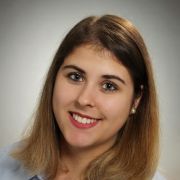 Faculty of Biology, Chemistry & Earth Sciences
Macromolecular Chemistry II
---
Publications
2023
Leitner, Lisa-Cathrin; Schneider, Rika; Steiner, Thomas; Stenzel, Martina H.; Freitag, Ruth; Greiner, Andreas
Efficient Synthesis and Wetting Characteristics of Amphiphilic Galactose-PLA Block Copolymers : ...
in Macromolecular Chemistry and Physics volume 224 (2023) issue 1
doi:10.1002/macp.202100431 ...

2022
Brehm, Julian; Wilde, Magdalena V.; Reiche, Lukas; Leitner, Lisa-Cathrin; Petran, Benedict; Meinhart, Marcel; Wieland, Simon; Ritschar, Sven; Schott, Matthias; Boos, Jan-Pascal; Frei, Sven; Kress, Holger; Senker, Jürgen; Greiner, Andreas; Fröhlich, Thomas; Laforsch, Christian
In-depth characterization revealed polymer type and chemical content specific effects of microp ...
in Journal of Hazardous Materials volume 437 (2022)
doi:10.1016/j.jhazmat.2022.129351 ...

2021
Neumann, Simon; Däbritz, Sophia Barbara; Fritze, Sophie; Leitner, Lisa-Cathrin; Anand, Aneesha; Greiner, Andreas; Agarwal, Seema
Sustainable block copolymers of poly(limonene carbonate)
in Polymer Chemistry volume 12 (2021) issue 6. - page 903-910
doi:10.1039/D0PY01685C ...

2020
Neumann, Simon; Leitner, Lisa-Cathrin; Schmalz, Holger; Agarwal, Seema; Greiner, Andreas
Unlocking the Processability and Recyclability of Biobased Poly(limonene carbonate)
in ACS Sustainable Chemistry & Engineering volume 8 (2020) issue 16. - page 6442-6448
doi:10.1021/acssuschemeng.0c00895 ...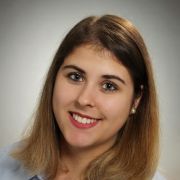 Faculty of Biology, Chemistry & Earth Sciences
Macromolecular Chemistry II
---
Lisa Leitner
PhD candidate
Building: NW II Room: 5.1 01 008
Phone: +49 (0)921 / 55-4445
E-mail: lisa.leitner@uni-bayreuth.de