Overview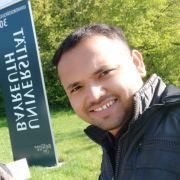 Sagar Joshi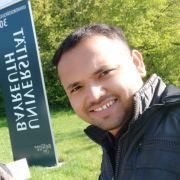 Faculty of Biology, Chemistry & Earth Sciences
Macromolecular Chemistry II
---
Bachelor of Science (Chemistry): K.B.C North Maharashtra University, Jalgaon, Maharashtra, India (2013)
Master of Science (Polymer Science): Nowrosjee Wadia College (S.P. Pune University) Pune, Maharashtra, India (Sep 2015)
Master thesis title: Polymers for Fuel Cell.
Project Fellow: CSIR- National Chemical Laboratory, Pune, Maharashtra, India (2016- April 2019)
Project title:
1. Innovative solutions for solar energy storage: Development of novel and efficient polymers for use a separators in Li-ion batteries.
2. Reduction in density and enhancement of barrier properties of polypropylene for yogurt packaging.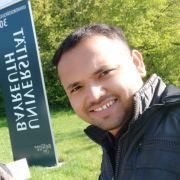 Faculty of Biology, Chemistry & Earth Sciences
Macromolecular Chemistry II
---
Polymer synthesis and polymer modification
Li-ion battery separator
Electrospinning
Polymer composites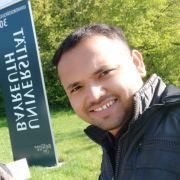 Faculty of Biology, Chemistry & Earth Sciences
Macromolecular Chemistry II
---
Sagar Joshi
PhD candidate
Building: NW II Room: 4.2 02 798
Phone: +49 (0)921 / 55-3308
E-mail: sagar.joshi@uni-bayreuth.de